This feature available on All Plans
Overview
The Theme Selector features a gallery of pre-designed color schemes that you can apply to a campaign to change its appearance.


Getting There
Open the Style Panel, then click the Change link at the top, under the current theme's name.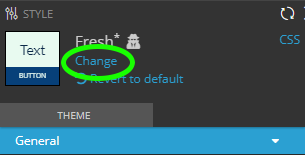 About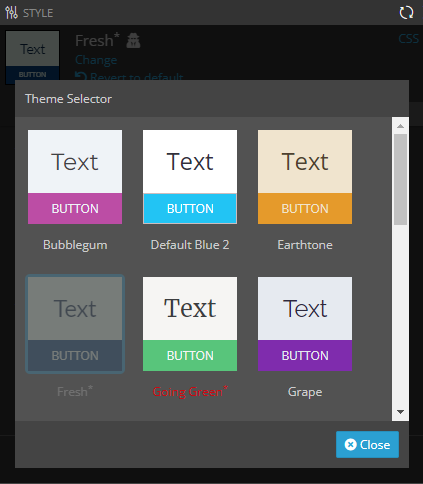 Click a theme's thumbnail and your campaign will refresh to give you a preview of that theme. You can preview as many themes as you'd like, but the theme isn't actually applied to the campaign until you click the Save button at the bottom of the Style Panel.
Themes that you have created and saved will have names that appear in red.
Once you choose a theme, you can update the campaign's appearance further using the Style Panel and/or CSS.


Related Resources