These features available on All Plans


Overview

Use the Manage Publications panel to visit your campaigns, edit a campaign's publication title, access its URL and embed code, and more.


Getting There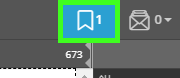 If you have published your campaign (information on publishing is available in the Publishing a Campaign help doc) the banner icon will display in the top-right corner of the Campaign Builder next to the number of live publications your campaign has.
Clicking the banner icon opens the Manage Publications Panel, where you can access a wealth of information about your published campaign.


About
The Manage Publications Panel displays the name of any publications, a clickable campaign URL to visit the publication, and the date the campaign was published (also referred to as "installed"). If the campaign is published to the web there's a globe icon to the left of the name, and if it's embedded, you'll see a code window icon.
Just to the right of the URL is a copy URL icon (

); click that once to copy the URL to your clipboard.





Additionally, there are a few things to the right of each campaign URL for additional features and options:
QR Code: A code you can scan with your smart phone that will immediately open the campaign in a web browser on your mobile device.

Note: Do not use this QR code for promotion of your campaign. To produce a QR code for promotion and marketing, use a third-party site and plug in your campaign URL to produce a new one.


View/Edit Settings: Clicking the gear icon opens the Settings window, which allows you to set the title and subdomain for that particular publication.



If your campaign is embedded into your website, you'll see additional options for the embed, including the Embedded At URL (and mobile redirect options), the embed code for you to copy/paste, and a link for Advanced Settings.




Unpublish: To unpublish (or "uninstall") a campaign, click the trash can icon, and click Delete in the dialog box that appears.


Each publication of a campaign will have its own URL and buttons. For example, if the campaign is published as an embed and as a landing page, there will be two sets of URLs/buttons.
If you'd like to close the Manage Publications Panel, just click the blue Close button at the bottom. Otherwise, to start the process of adding a new publication of the same campaign, click on the Add Publication button.