These features available on the Pro Plan


Contents
Getting There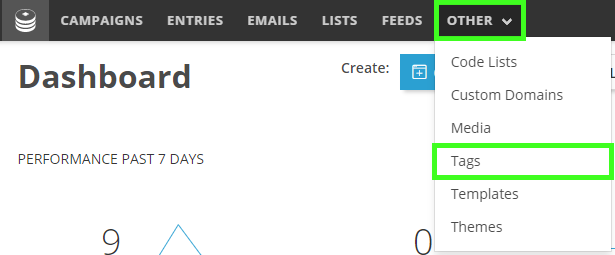 To view all of the tags you are currently using in your account, click on Other at the top of your Dashboard, then select Tags from the drop down menu.


Layout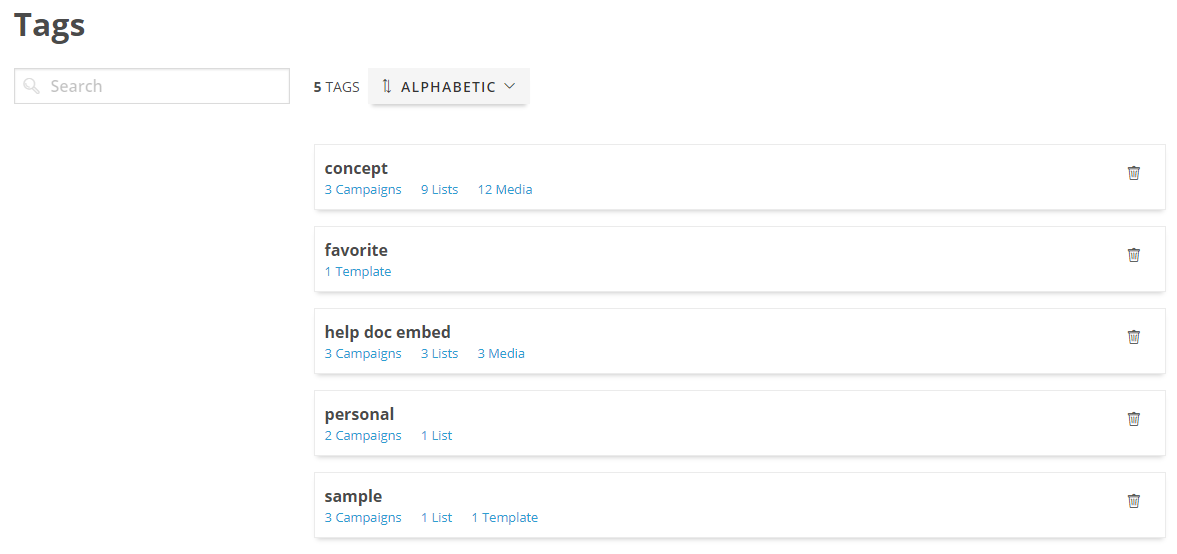 The layout of the Tags Manager page makes it easy to view all of your flags in one place, and quickly jump to any assets using each tag. Here's a rundown of each section and the things you can do with your tags.


Tags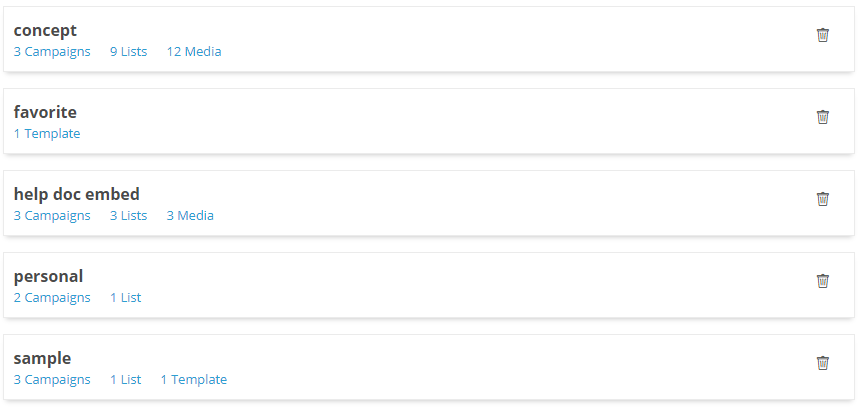 Your tags will appear on the right-hand side of the screen. Each tag will show you the name of the tag, and the number and type of assets to which the tag is attached.
If you hover over the flag's name, you'll see an edit icon to the right; click this to rename the tag. Type the new name, then click the blue checkmark button to lock it in.






If you click the link below the name with the type/number of assets, you will be taken to that specific manager to view said assets. For example, in this tag there are three campaigns attached, so the link will redirect to the Campaigns Manager and display those three campaigns.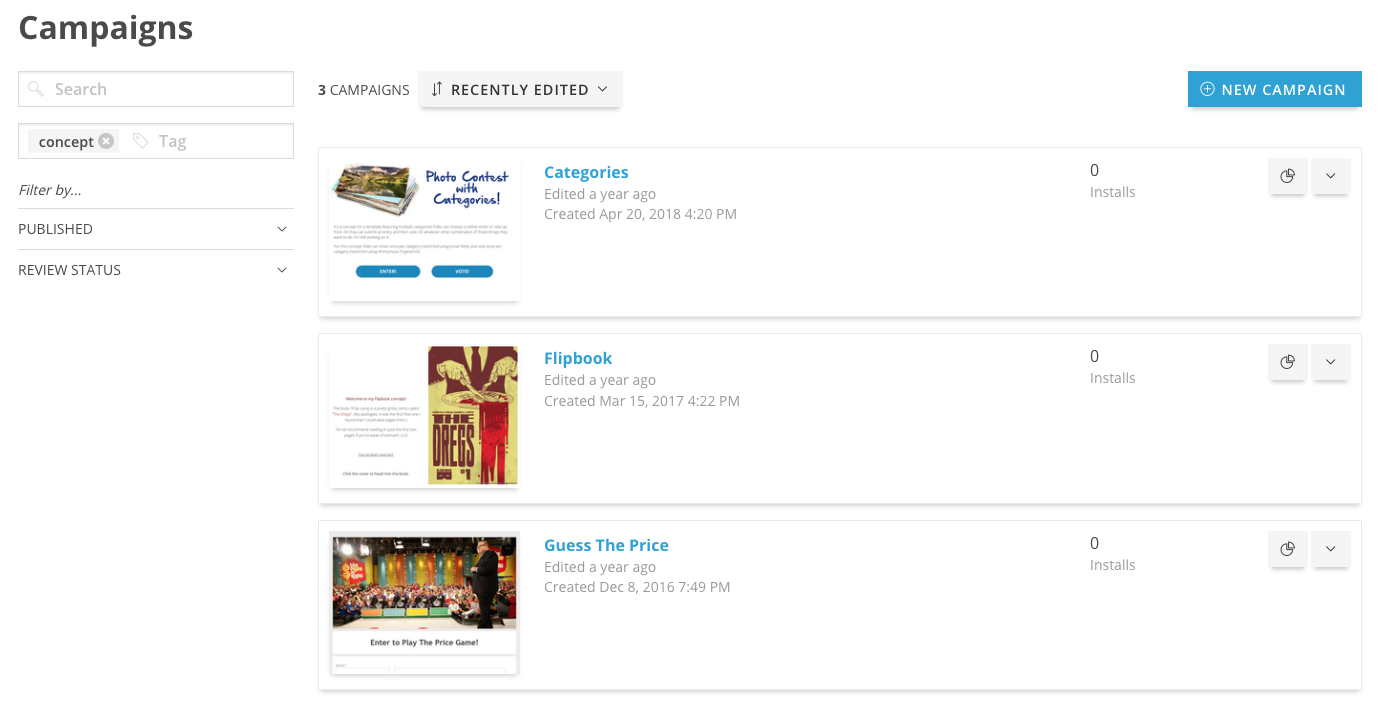 On the far right of where each tag is listed is a trashcan icon. Click this to delete the tag.





Note: This will not delete any of the assets to which the tag is attached; it will only delete the flag itself.


Search

Use the Search field in the top-left corner of the page to look through your tags using a single word or phrase.


Sorting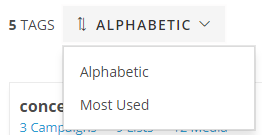 To sort the tags, click the button next to the number of tags at the top. Your options are to sort your tags by Alphabetic and Most Used.


Related Resources

Organizing With Tags (Help Doc)