These features available on All Plans (except where noted)
Overview
While ShortStack doesn't have any features that allow for automatic translation of campaigns into different languages, our Campaign Builder does make it easy to build campaigns in any language you'd like. It's just a matter of making customizations.


Customizing Text and Labels
All text that appears in your campaign can be customized.


Widget Text
To change the messages associated with and displayed by a specific widget:
Click on the widget, then click the pencil icon (edit) to open the pop-up.




Click to open the Text section.




Relabel any default text as necessary using the fields provided on the right. When finished, click Save and Exit.




Field Labels/Placeholders
To edit the labels and placeholders in your form (as well as error messages), visit your form in the Form Designer. Click on a field to select it, then edit that field's associated text in the settings on the right. Click Save & Exit when you're finished with your changes.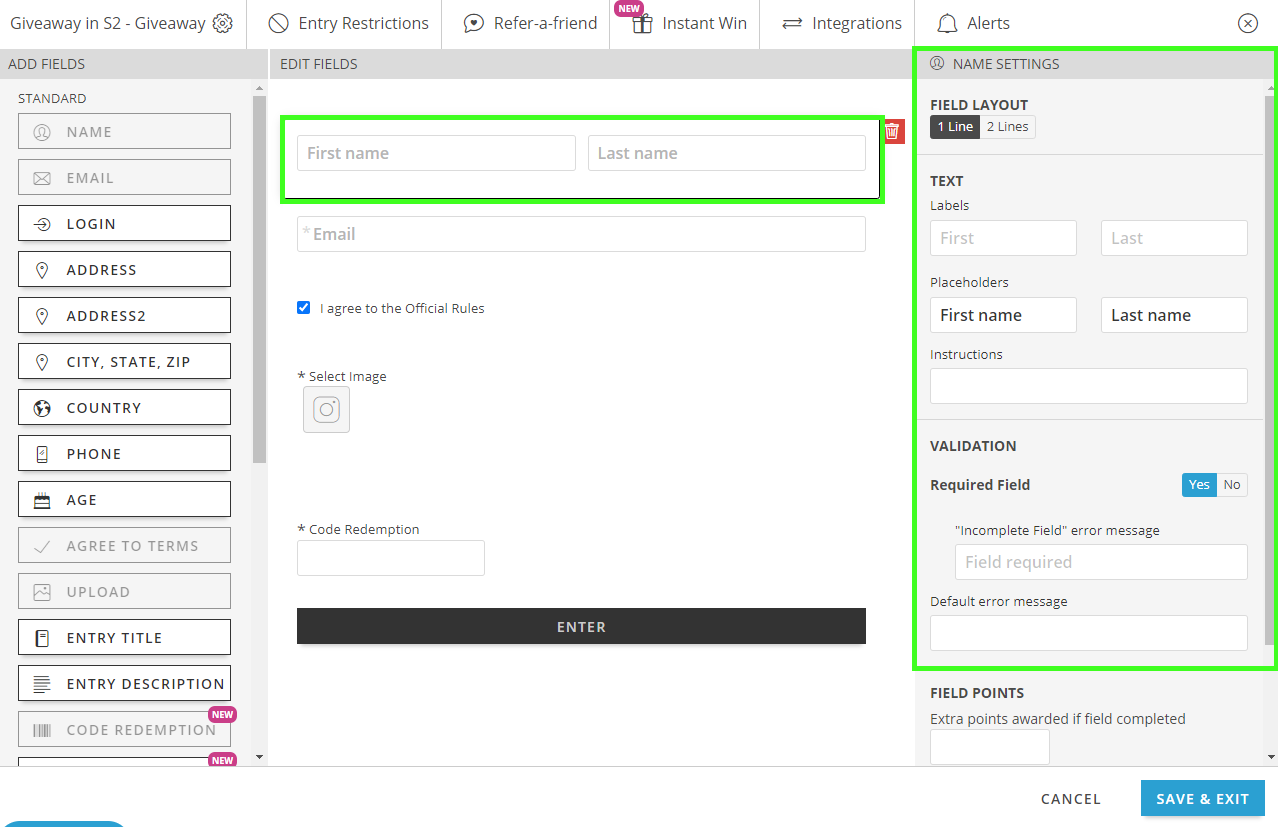 Country Visibility

This feature available on the Pro Plan

With country visibility settings, you can create widgets that only appear to visitors from certain countries. For more information, see Country-Based Visibility.